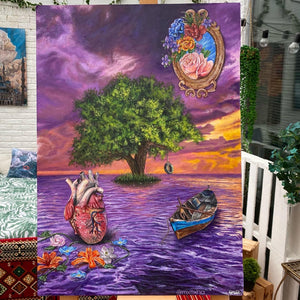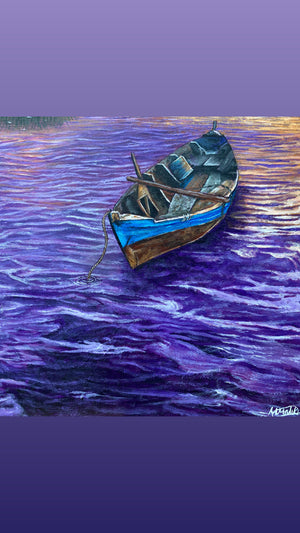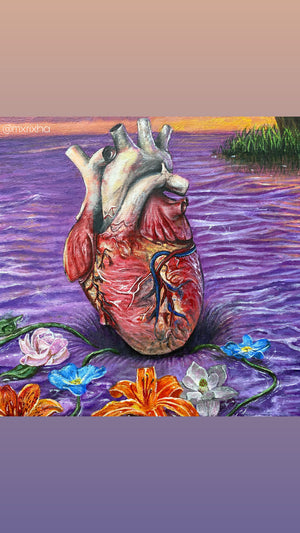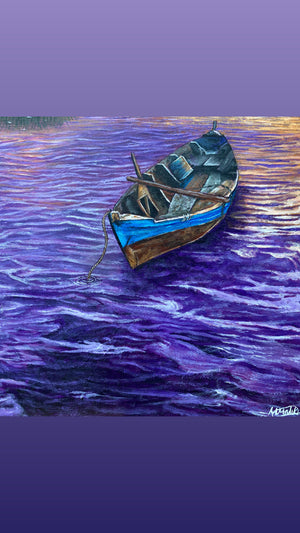 The journey of self-reflection to purify the heart Original painting
36 hours acrylic on wood-(thick hardboard)
Ready to hang - 
61cm x 44cm 
Any enquiries regarding this painting, please contact me/ If you would like to directly purchase from me instead of the website- contact my email 
• Certificate of authentication included
• Free worldwide shipping on this piece 
The true nature of the Qalb is when it is with Allah ﷻ , it is to be sound and pure.
You're on a journey to what is most important, you should remember that you are in charge of the direction of your heart, to cleanse and remove that is with evil, the sickness and hardened heart is due to the distance from Allah, too busy attaching yourself with desires.
Rectify this, do some self reflection and diagnose the ill heart, otherwise it will suffer without purification.Fix this, through the book of Allah ﷻ, and through the messenger ﷺ , keep the tongue moist with Dhikr, Allah beautifies the heart when there is sincere repentance and obedience with tawheed.
By performing sincere actions, and reciting the speech from the Quran, increase in Ibadah, attend your 5 prayers and act upon the Sunnah. Start your journey now, growth depends on yourself, there is no development without sincere effort.

MAY BE SUBJECT TO CUSTOM CHARGES UPON ARRIVAL-  IF INTERNATIONAL