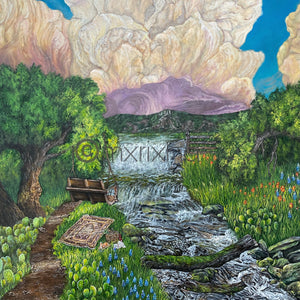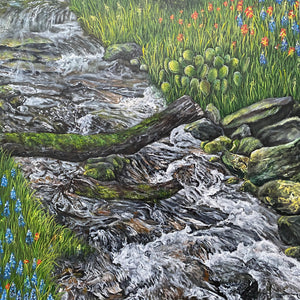 Serenity - Sakinah
Serenity (sakinah سكينة)
Original Piece - 76 hours acrylic on wood
Poster Print- on luxury 280 gsm paper stock- shipped in tube 
We all want to find peace and tranquillity, however we invest our time chasing the things that do not lead us to that, rushing around meeting deadlines and forgetting the true meaning of life and time. Truly finding serenity is when submitting to Allah ﷻ 
When our foreheads touch the ground for the prescribed prayer times, that is the time we find peace.
13:28 verily in the remembrance of Allah will hearts find rest.
This painting is actually Texas based, the beauty of the flowers plants is unreal, details from each blade of grass, with the warm golden sun rays shining through,
Fast running streams and large oak trees, with cacti and blue bonnets.
COPYRIGHT CONDITIONS 
You agree not to reproduce, duplicate, copy, sell, resell or exploit any portion of the Artwork.
Please allow 2- 18 days for processing of all prints before receiving the tracking number.