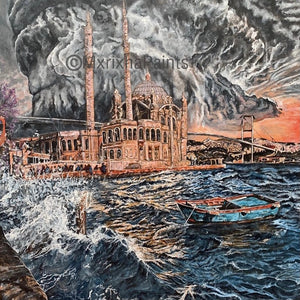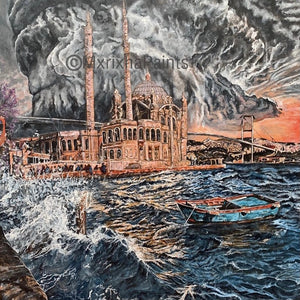 Istanbul Ortaköy Mosque
Istanbul - the city full of culture and countless monuments. Capturing the strength of the water and the power of Allah ﷻ;  stormy skies and choppy seas make this painting interesting and full of emotion.

Original photography Inspo from @mehmetshhn 
Original is Acrylic painted on hardboard wood
 ---
Please allow 3-7 days for processing of all prints before receiving the tracking number.
Poster Print- on luxury 280 gsm paper stock- shipped in tube